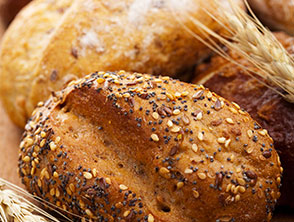 Monte Cristo Bakery opened its doors in 1989 in a small shop on West Broadway. This family owned and operated business grew from a 2,000 square foot facility to a 70, 000 square foot facility, which is now located in Delta, B.C.
Our extensive menu includes sandwich breads, artisan breads, a full range of breakfast pastry items, sweet loaves, bars and squares and various other laminated products. More recently, we have added morning and lunch sandwiches to our product list.
At Monte Cristo Bakery we are committed to the research and development process to provide innovative product options and improve existing products and processes. This commitment enables us to meet the unique demands in quality and creativity for all our customers.